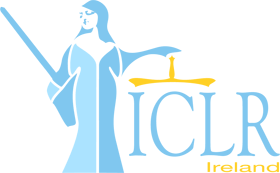 The Incorporated Council of Law Reporting for Ireland, a legal charity, publishes the Irish Reports, the Irish Digests and other legal publications. Find out more.
Important news: Now available online as soon as cases are reported.
Justis and The Incorporated Council of Law Reporting for Ireland (ICLR) have reached an agreement to make recent judgments available on Justis as soon as their editorial steps have been completed. This arrangement means that the most authoritative Irish cases will be accessible to practitioners, the courts and academics well before the availability of the cases in hard copy. Read more on our blog.
IRISH REPORTS & DIGESTS
The Irish Reports are cited authoritatively in courts and tribunals and constitute the most comprehensive series of law reports available.

A record of cases published in:
The Irish Reports, the Northern Ireland Reports, the Irish Law Times Reports and more.
Available in hard copy from the ICLR, online on the Justis legal library, and cross-referenced by the JustCite citator.
OTHER PUBLICATIONS

A fascinating collection of original investigations into important aspects of Irish law and history.

Covers the administration of solvent and insolvent estates, and next of kin inquiries.

A bi-lingual collection of judgments decided in the superior courts of Ireland, with english translations.
Edited by a former registrar of the High Court, the Judgments of the Court of Criminal Appeal is a multi-volume work, of benefit to academics and practitioners alike.

First published in 1944, this book considers aspects of the law of rent restriction in Ireland.