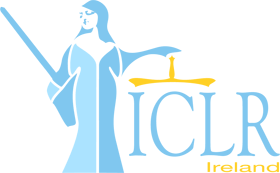 Electronic Irish Reports and Digest
The Incorporated Council of Law Reporting for Ireland and Justis bring you the full text on the Internet and CD-ROM of the Irish Reports from 1838 to date. There has never been a better or faster way to access Irish legal information.
The Irish Reports is the most authoritative series of Irish case reports available. The Irish Reports cover important decisions of the Superior Courts of Ireland (High Court, Court of Criminal Appeal and Supreme Court), which constitute binding precedents in Irish law. The Electronic Irish Reports, with full text reports from 1838, is fully searchable and is easy to use. It is an essential tool for every Irish legal practice.
The Irish Digest contains summaries of all cases reported from 1919 to 1999 in these leading Irish law reports:
Irish Reports
Northern Ireland Reports
Irish Law Times Reports
Irish Jurist Reports
Justis Publishing Ltd
Justis is an independent electronic publisher specialising in legal and business databases. Users of the titles benefit from a service that combines accuracy and authority with full-text searching and an ever-increasing set of sophisticated features.