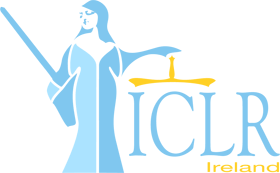 Judgments of the Court of Criminal Appeal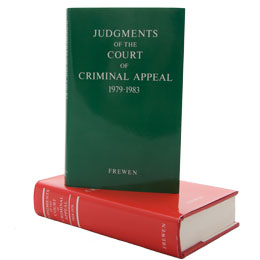 Editor:

G.L. Frewen

Years:

Vol. 1 1924–1978,
Vol. 2 1979–1983

Format:

hardback (2 volumes)

Price:

€25 (Vol. 1)
€13 (Vol. 2),
(Order)
This two-volume work is devoted to judgments delivered in the Court of Criminal Appeal since 1924, when the court was first established. The cases will be of interest to practitioners in criminal courts, counsel and solicitors alike, those interested in law and criminology, history and public affairs.
Volume 1 (1924–1978) contains 75 judgments, representing approximately one-third of the unpublished judgments delivered during that period.
Volume 2 (1979–1983) contains the texts of all judgments delivered in these years and not published in the Irish Reports.
Comprehensive and user-friendly indices mean that you have at your disposal most of the written decisions of the Court of Criminal Appeal during its first 60 years.
[Volume 3 of the Judgments of the Court of Criminal Appeal (1984–1989) has been published by Round Hall Sweet & Maxwell]