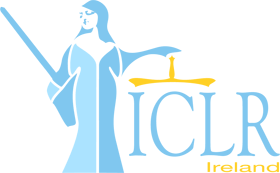 Four Courts: 200 years
Edited by C. Costello, Barrister
Essays to Commemorate the Bicentenary of the Four Courts, Dublin, Ireland.
"I prophesise this book will become a collector's item, a literary gem."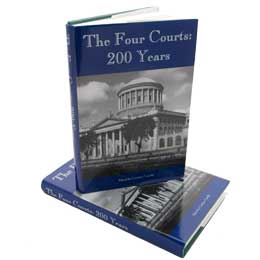 Editor:

Caroline Costello

Year:

1996

Format:

hard cover (1 volume)

Pages:

265

Price:

€27 (Order form)
On the 8th November, 1796, judges sat to hear cases for the first time at the Four courts. Prior to that, the courts had occupied far less significant premises near Christ Church. Ever since, the classical buildings on Inns Quay have been both the centre and symbol of the administration of justice in Ireland, with the notable exception of the period following the occupation and destruction of the Four Courts in 1922. This book is a series of essays to mark the Bicentenary of the Four Courts. The essays deal with all aspects of the Four Courts: the origins of the Four Courts; the history and development and art of the site; the lifestyles of lawyers who worked and practised in the Four Courts and various developments in the legal and political history of the State.
This lively and engaging book contains a fascinating collection of original investigations into important aspects of Irish law and history. Among the distinguished contributors are:
Dr Gerard Hogan, Senior Counsel, who surveys the role of Hugh Kennedy, Attorney General and later Chief Justice of the Irish Free State

Former Chief Justice The Hon. Thomas Finlay, who considers the place of the Round Hall in the history of the user of the Four Courts

Eminent legal historian Professor W.N. Osborough on the Irish legal system between 1796 and 1877

Historian and solicitor Daire Hogan on solicitors in the Four Courts

Chief Justice Liam Hamilton wrote the foreword